Attorneys
PARTNERS
JOHN P. ZANGHI
John received a B.A. from California Polytechnic State University at San Luis Obispo in 1985. He received his J.D. from Loyola Law School in 1989. In 1989, he worked in a Los Angeles based law firm of 80 attorneys specializing in insurance coverage and insurance defense. In 1991, Mr. Zanghi relocated to the Bay Area and began practicing landlord-tenant law representing owners of rent controlled residential properties. In 1995, Mr. Zanghi started his own office with a focus on the representation of property management companies with market rate and subsidized housing portfolios. In 2004, John Zanghi, Francisco Torres, and Paul Arshawsky formed Zanghi Torres Arshawsky LLP. Mr. Zanghi has taught MCLE classes related to landlord-tenant law and also given property management seminars for non-profit and subsidizing housing providers and managers. Mr. Zanghi has also been a guest panelist on KALW's legal rights programs. Mr. Zanghi has represented The John Stewart Company, Caritas Management Corporation and Conard House, Incorporated for more than a decade relative to their property management of residential rental units with subsidized and market rate tenancies. Outside of work, John enjoys mountain biking, fencing and reading modern fiction.
FRANCISCO G. TORRES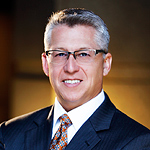 Francisco is one of the three founding partners of Zanghi Torres Arshawsky LLP. Mr. Torres has been an accomplished litigator for more than 25 years. Mr. Torres began his legal career as a Deputy District Attorney in the Kern County District Attorney's Office. Since leaving the Kern County District Attorney's Office, Mr. Torres' practice has evolved to focus on cases involving landlord-tenant laws in the San Francisco Bay Area. Mr. Torres primarily represents landlords, real estate investors, local housing authorities, and property management companies. Mr. Torres is a frequent lecturer on topics involving property management, landlord-tenant law, evictions, and fair housing laws. Mr. Torres has appeared as a guest speaker on Chuck Finney's radio program "Your Legal Rights" heard on Public Radio station KALW 91.7 in San Francisco. Mr. Torres is currently on the Board of Directors of the Affordable Housing Management Association of Northern California and Hawaii (AHMA-NCH). Mr. Torres received his law degree from the University of California, Hastings College of Law. He received his Bachelors of Arts degree from the University of California at Los Angeles.
PAUL ARSHAWSKY
Paul is a founding partner of the law firm Zanghi Torres Arshawsky LLP located in San Francisco. Mr. Arshawsky received his B.S. in Business Administration from the University of Southern California in 1981, and received a J.D. from the University of California, Hastings College of Law in 1984. Mr. Arshawsky has practiced landlord-tenant law in the San Francisco Bay Area for 20 years. He is a frequent instructor in property manager training classes. Paul's sub-specialty is in subsidized housing, including all federal, state and local housing programs. He is also well-versed in the rent control ordinances of San Francisco, Oakland and Berkeley. Prior to working in the landlord-tenant field, Paul worked as in-house counsel in the area of leveraged leasing in the cable television and high tech industries for several years. He also practiced misdemeanor criminal defense for a few years in Oakland. Outside of work, Paul enjoys swimming, yoga and reading.
ASSOCIATES
CHRISTINA DABIS
In 1999, Ms. Dabis received her B.A. in Social Science with a minor in Criminal Justice from San Francisco State University. Ms. Dabis received her Juris Doctorate from Golden Gate University, San Francisco in 2003. She was admitted into the State bar in 2004. Ms. Dabis has focused her practice on real estate law in Northern California and landlord-tenant Law throughout the Bay Area, specializing in San Francisco, Berkeley, and Oakland. Ms. Dabis has extensive experience in all facets of litigation, mediation and trial. Ms. Dabis has also written materials and presented seminars to property owners and managers on Oakland's Measure EE and the San Francisco Rent Ordinance.
ALLISON PASCAL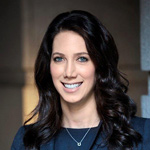 Ms. Pascal has over eight years of experience practicing civil litigation and specializing primarily in real estate matters. Ms. Pascal has been an associate attorney for two boutique real estate litigation firms where she specialized in professional liability defense of commercial and residential real estate brokers. Ms. Pascal joined ZTA in 2012, where her area of focus is landlord-tenant law with an emphasis on subsidized and low-income housing in the San Francisco Bay Area. Ms. Pascal graduated with honors from the University of California at Davis in 2004. She received her law degree in 2007 from California Western School of Law.
JULIA M. ADAMS
Ms. Adams graduated from West Virginia University with a B.A. in Political Science. Then, after working with a non-profit legal organization in Washington, D.C., Ms. Adams relocated to San Francisco where she received her Juris Doctorate from Golden Gate University, graduating with a Public Interest Law Specialization Certificate with Distinction. In 2004, she was admitted to the State Bar of California, and then to the United States District Court for the Northern, Eastern, and Central Districts of California. In 2006, she was admitted to practice in the United States Court of Appeals for the Ninth Circuit. Ms. Adams has litigated in state and federal courts throughout California in the areas of landlord-tenant law, real property, bankruptcy, disability rights, and employment law. Ms. Adams joined Zanghi Torres Arshawsky LLP in 2016, where she litigates landlord-tenant matters on behalf of property owners and property management companies, with an emphasis on federal, state and local affordable housing programs and residential rent control ordinances.
OMAR VAQUERO
Omar Vaquero earned his Juris Doctor degree from the University of California, Hastings College of the Law, where he served as Staff Editor and the Executive Articles Editor of the Hastings Science and Technology Law Journal. Omar Vaquero was admitted into the California State Bar in November 2017.
Omar Vaquero has focused his practice on real estate law, specifically, on representing landlords. Prior to joining Zanghi Torres Arshawsky LLP, Omar Vaquero, while in law school, worked at Fried & Williams as a Law Clerk, where he gained experience in representing owners of real property.
While at Hastings, Omar Vaquero interned at Startup Policy Lab and worked on the legal engine of Canaree.io, an online legal tool that offers companies guidance on how to engage with law enforcement agencies once they receive a data request. Omar Vaquero also participated in the Startup Legal Garage, where he assisted start-ups with handling legal issues related to IP and securities regulations.
Of Counsel
Kevin Greenquist
Kevin Greenquist attended the University of Colorado and received his B.A. in Political Science in 1993. He then attended the Widener University School of Law in Wilmington, Delaware where he studied under Vice President Joseph Biden and received his Juris Doctorate in 1996. For the past fifteen years, Mr. Greenquist has worked primarily in the field of real property law. Mr. Greenquist began working at Wiegel & Fried in 2002 as an associate attorney and then with the Wiegel Law Group, plc. He primarily focused on real estate litigation, including commercial and residential unlawful detainers, buyer and seller disputes, partition actions, wrongful eviction defense, class actions, mold litigation, title encumbrance disputes and planning commission appeals. In 2003, Mr. Greenquist took a break from litigation and returned to Colorado to form a title insurance and title research company. Mr. Greenquist is now of counsel to Zanghi, Torres, Arshawsky, LLP and continues to focus his practice on real property disputes in San Francisco.

Case by Case Associations

ZTA has close working relationships with several attorneys with whom we associate on a case-by-case basis in matters involving Appeals, Writs, Bankruptcy, Creditor's Rights, Anti-SLAAP Motions, and Land Use Law.

Dowling & Marquez
At Dowling & Marquez, LLP, our lawyers focus specifically on real estate and landlord-tenant law. By dedicating our practice to real estate matters, we can provide affordable quality advice and representation in a cost-effective fashion. Our experienced landlord-tenant law attorneys have earned a solid reputation for thorough and effective representation of their clients throughout the San Francisco Bay Area.